Heather Davy
Heather joined the firm in 2003 having qualified as a Trust and Estate Practitioner in 2007.  She previously worked in finance, the voluntary sector and for Norfolk County Council.
Heather acts for a number of clients in their retirement years and is responsible for the administration of the affairs of many clients who are unable to act for themselves.  She is a member of the Society of Trust Estate Practitioners (TEP).
Heather's particular expertise lies in the area of Court of Protection work.
Specialisms include:
Powers of Attorney & Court of Protection
Probate & Estate Administration
Wills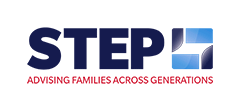 Direct Line: 01986 891925
Email: hdavy@sprakekingsley.co.uk
Assisted by Janice Earl
Direct Line: 01986 891929
Email: jearl@sprakekingsley.co.uk