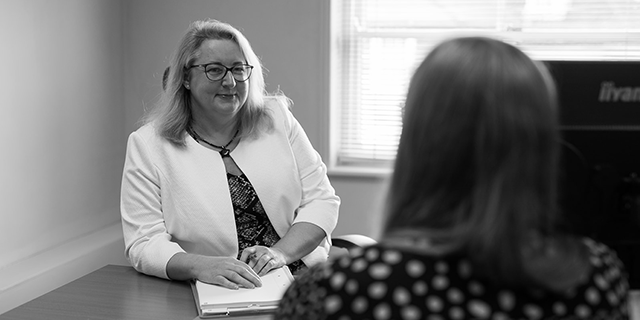 Frances Davy
Frances is a Partner and Private Client solicitor with over 30 years' experience in legal practice and heads our Private Client Team.
Frances holds specialist qualifications and is a fully accredited member of Solicitors for the Elderly (SFE), a qualified Trust and Estate Practitioner (TEP), and a member of ACTAPS (the Association of Contentious Trust & Probate Specialists).
Frances handles complex and high value estates, as well as looking after the lifetime affairs of her clients, particularly those who are in later life or who are more vulnerable. because of illness or incapacity.   She believes in a holistic approach to advising her clients, mindful that seeing the person as a whole often achieves more than simply looking at a legal matter in isolation.
Frances works closely with Jenny George and Sarah Riley in all matters concerning the long-term care of the elderly including estate planning, wills, powers of attorney and Court of Protection matters as well as in the administration of estates.
Frances also works alongside Karen Phillips on inheritance disputes and claims where they combine their probate and dispute resolution experience to achieve practical outcomes for their clients.
Specialisms include:
Care Funding/NHS Funding
Care Homes
Estate Planning
Inheritance Disputes
Powers of Attorney & Court of Protection
Probate & Estate Administration
Trusts & Trustees
Wills
Direct Line: 01986 891912
Email: fdavy@sprakekingsley.co.uk
Assisted by Nikki George
Direct Line: 01986 891926
Email: ngeorge@sprakekingsley.co.uk