Dying Matters, Bungay - Rosedale Funeral Home - Friday 6 May 2022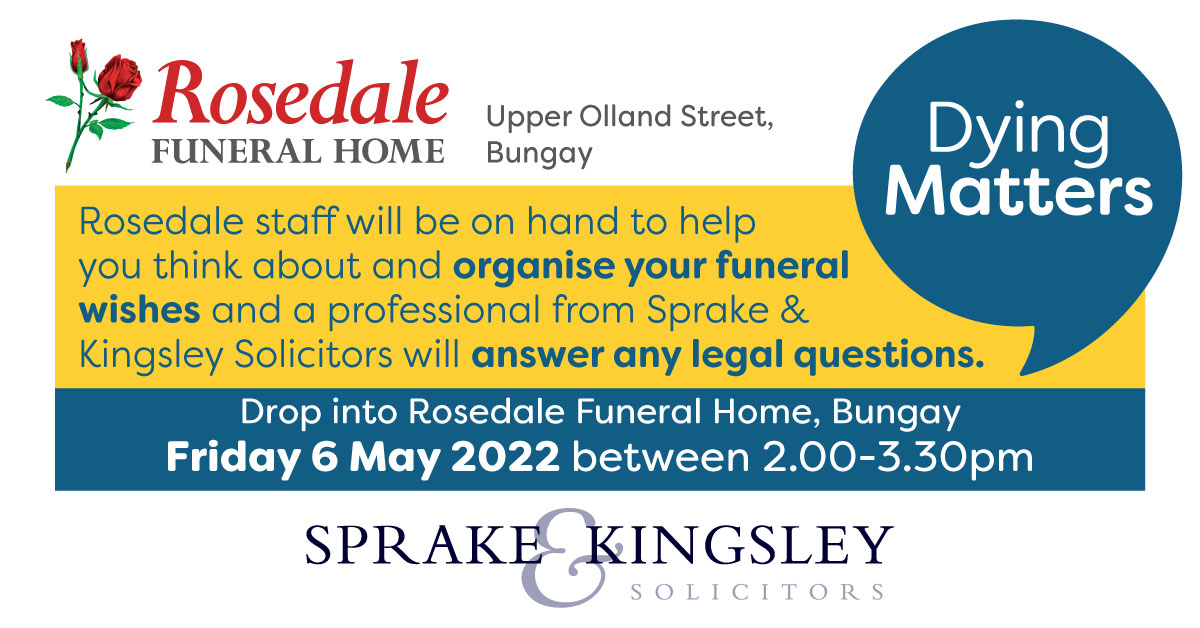 Law Society warns home buyers about risk of payment diversion fraud
The Law Society of England and Wales, along with the National Economic Crime Centre (NECC), has issued flyers warning home buyers of the risk of payment diversion fraud.
Fraudsters have targeted property purchases and defrauded victims out of hundreds and thousands of pounds by using spoofed email accounts and 'tricking people into transferring over their house deposit and /or the balance of purchase monies to them.'
The frauds almost always involve the criminals pretending to be the victim's lawyer to con them into diverting their payment to an account the crooks control.
See the flyer in full here 
Refund of Deputyship fees 
On 4 October 2019 the Ministry of Justice launched a new refund scheme.
The Office of the Public Guardian has decided that it needs to refund some of the fees it charged in deputyship matters for the period 1 April 2008 and 31 March 2015.
Some refunds will be issued automatically and some will need to be applied for, e.g. by the deputy themselves or executors in an estate.
Further details can be found;
https://www.gov.uk/government/news/check-if-you-can-apply-for-a-refund-of-deputyship-fees